Reef House Resort is located in the east end of the island in Roatan. It facilitates it's tourists with best diving and fishing facilities. There are few places that offer both of those sports in one in the Caribbean.
Amenities
The tourists love the quiet and cosy rooms of this resort which is ideal for a vacation. The rooms have a private bathroom and shower along with AC, free cable connection, free Wi-Fi facility.
Here the guests can easily enjoy the sea and pool view from their hotel rooms itself.
This resort offers a complete package of adventure travel and backpacking to honeymoon and family vacation.
Here the guests can enjoy at the outdoor pool and nightclub. Other features of the resort also include a bar/lounge, children's pool a library and concierge services.
Unlike other resorts, pets are allowed in this resort.
Though rollaway/extra beds /cribs (infant beds) are not available.
PLACES OF INTEREST
The following are some of the interesting places the tourists would like to visit during their stay in Reef House Resort
Fantasy Island Beach
Blue Harbor Tropical Arboretum
Serenity Day Spa
Roatan Institute for Marine Sciences
Carambola Botanical Gardens
Gumbalimba Park
DIVING IN REEF HOUSE RESORT
Diving in Reef House Resort is really fun. Some of the world's best dive sites are available at the doorstep of this resort. This place has a favourable weather which is perfect for diving. The island is generally bestowed with warm water, cool breeze and a soothing temperature. Most of the time this island has a clear sky accompanied by the nice eastern trade wind, the divers can relax after their dives.
Some of the favourite dive sites of the divers include:
Mary's Place
Calvin's Crack
Church Wall
House Reef (from the boat)
POPULAR DIVING PACKAGES OF REEF HOUSE RESORT
Unlimited dive special for two for one week at $1899 (1 room)
Two dives for two divers per day for one week at $1599 (1 room)
Unlimited dives for 8 folks for one week at $6499 (4 rooms)
Other offers include 1 room for two for one week at $899 (chill in special)
SCUBA CERTIFICATION
All PADI Scuba Certifications are offered here. Here is a list of some of the commonly requested dives from the guests along with their prices
FULL OPEN WATER $350
OPEN WATER e LEARNING $275
OPEN WATER REFERRAL $175
ADVANCED OPEN WATER $250
DISCOVERY DIVE $125
One week diving package (full open water certification for two) at $2500 only.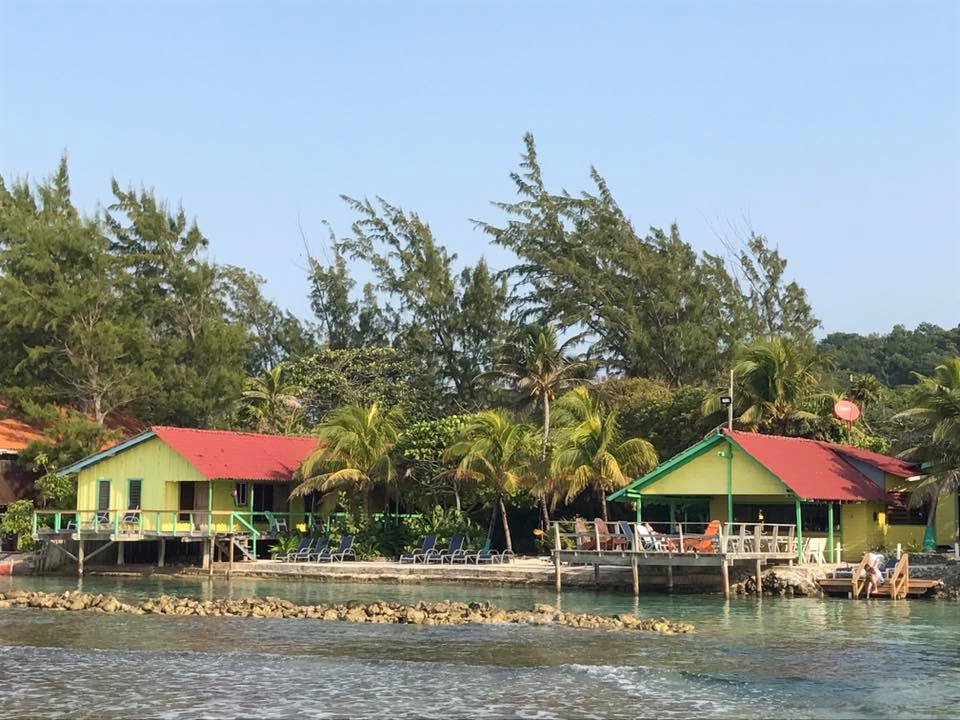 SPECIAL PACKAGES OF REEF HOUSE
The 7-night package provided by the Reef House is really attractive. Most of the guests prefer this package as the availability of flights from the US to Canada is limited on weekends. So, the guests find it an easy option to arrive and depart from Roatan on the same day of the week.
Airport or Ferry transfers and all meals are included in all the packages. All the prices mentioned above are in US Dollars and do not include the 19% hotel tax or beverages from the bar.
CONTACTS
877-812-5715 US (toll-free)
678-359-1400-US( long distance)
011 504 9487 0521 in Honduras.
011 504 9707 2268 in Honduraas (new)