If you have a look through our videos you will see there is more than just diving on Utila ! You can race electric golf buggies down the runway - how cool is that - VERY.
But seriously yes Utila is a small island and you might like to get informed about what you can do here when you're not diving. It's not everyone who is comes to utila is a scuba diver as the island is quite relaxing and entertaining at the same time. Popular with backpackers for low cost beach accomodation while travelling through central america.
Jade Seahorse
This is one of the more interesting resorts I have ever seen, stay a while and soak up a beer . You can interest yourself for a couple of hours with the Art of it all. Find out more about the unique boutique resort here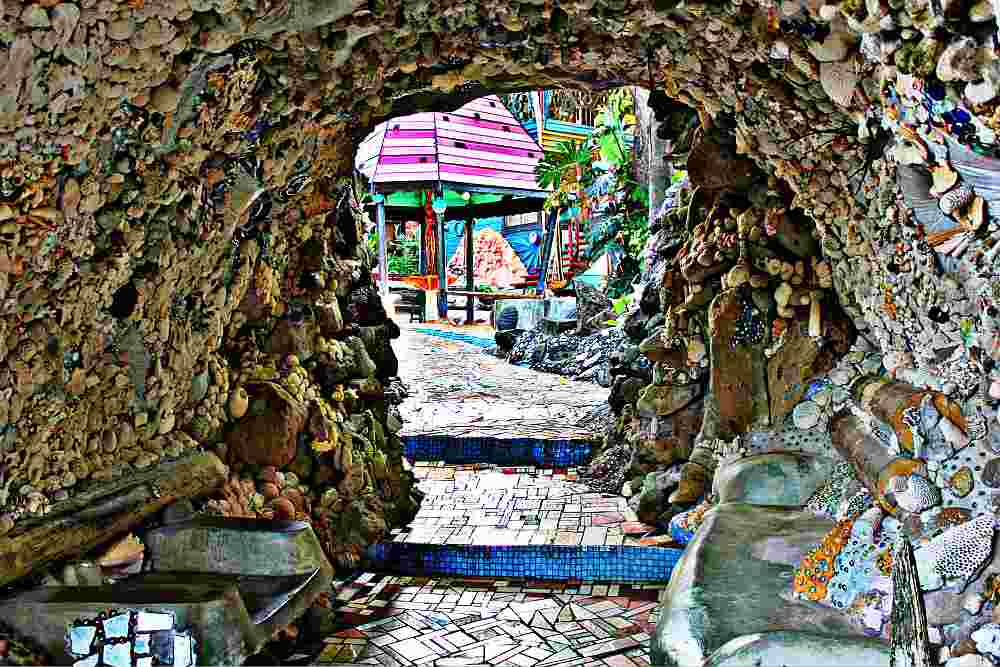 Snorkeling
If you don't have your own mask fins and snorkel then you can rent them for 10 US per day. The reef is so close you don't need a boat. The reef is so healthy too that you will have some of the best in the world. Yes it does pay to be tiny, our reefs don't get trampled by thousands of boat tours.
Scuba Diving
You might get lucky and see a whale shark you might not. But hey you can up your number of dives very cheaply here (perhaps the worlds cheapest) and do some diving courses all the way up to Instructor on Utila - now that's got to be the best advert for the place. There are a few wrecks to amuse yourself with and of course the marine life is pretty good around here.
Sailing
You can hire a charter sail to Roatan at 50$ (at time of going to press) per direction as an excursion many people actually find Utila that way around. Many Backpackers find us from comming across the Honduran mainland and getting the ferry over. So it can be nice to get some sailing in. This isn't a sailing centre though and there are not always boats in a marina.
Night Life
Diving usually sees you in the dive shop at 8 am if your doing the first 2 dives of the day but beware the night life is surprisingly very good on our little old Utila. In fact we can boast yearly the biggest organised and legal rave in Central America called Sun Jam. Its in August and is hosted on a little water key islet - what have you. Stages and speakers galore you won't miss out and the experience is unforgeable.